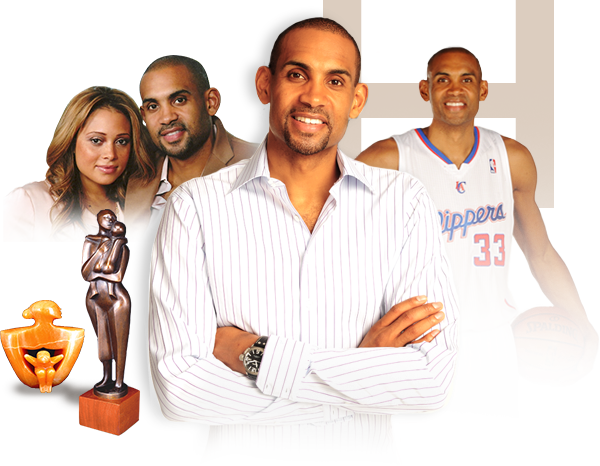 Grant Hill Brand
The Grant Hill Brand is about intelligence, integrity, character, leadership, triumph over adversity, grace, charisma, family, success, credibility and likeability, and that's the short list. The attributes that embody the Grant Hill Brand resonate with a wide ranging audience and fan base. More than just an incredible athlete, as a person, Grant recognizes the powerful influence he has on consumers and embraces the responsibility that comes with being considered a role model.
The Grant Hill Brand, whether it's on the court, in the community or in business associations, makes a promise and consistently and readily delivers on that promise.
Grant Hill's image as a champion athlete is well established by his back-to-back NCAA championships, seven NBA All-Star teams, Olympic Gold Medal as a member of the 1996 "Dream Team," and countless other honors and awards.
Grant Hill's image as a philanthropist is evidenced by his tremendous contributions to community initiatives. The values he learned and the encouragement he received from his parents at an early age are truly reflective in the way he conducts himself on and off the court. What Grant Hill has done in the community at such a young age is just as remarkable as his achievements on the basketball court.
Grant Hill's image as a successful businessman is recognized by his ability to connect emotionally with a wide audience through his brand attributes. He has proven that he is an impact player in business and is celebrated by corporate partners for setting high-standards and diligently working hard to surpass expectations.
With his exceptional and compelling achievement on the court, in the community and in business, Grant Hill has an ability to make a message heard.